contact
OKINAWA OPERATIONS S.r.l. Società Unipersonale, via dell'Economia 24/2, 35044 Montagnana (PD) Italy
info@fuoriserie.it
ph + 39 0429 800900 fax + 39 0429 800819 C.F. e P.IVA:05057460288 C.S. Euro 10.000,00 i.v. REA.PD-439718
cookies
ita
eng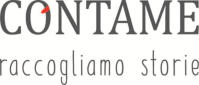 Visit our social profiles for regular tweets and post




SQUARE
Stop to fashion shows and seasonal
collections, and bring on different lines,
created by designers and launched during
the very same year.
The courageous choice is to make a language
that was till now so far marginal and niche -
such as the capsule collection -- the fulcrum
of everything.
We must have our own vision, but we must
also be able to adapt to the times: this is
what Fuoriserie has pledged to do. The world
changes and, with, it consumers change:
consequently evolving is vital.
Fuoriserie makes collaborating with
designers and partners a tool for narrative
suitable for all real and digital platforms.
We want a square from which we can talk
both to the teenager who lives 400
kilometers from Beijing and to a lady of Los
Angeles: the market is big, it takes time to
get the message across, to create
"experiences" that last.
OKINAWA OPERATIONS
Okinawa Operations produces labels and
accessories in leather, microfiber and
cellulose using high quality made in Italy
working methods on raw materials and
technologies.
The results of R&D studying on new natural
fibers and natural/vegetal dyeing assure
exclusivity on the products made by
sustainability terms.
SMARTMATERIALS
Smart Materials works on garments, leather
goods, shoes, accessories and furniture fields.
Smart Materials, in leather goods field,
realizes and use materials and innovative
technological method of works on high term
of creativity and exclusivity, puts particularity
attention on ethical and ecological
responsibility on its working, all made in Ital
y.
CONTAME
Innovation is strategic. Communication is
strategic