contact
OKINAWA OPERATIONS S.r.l. Società Unipersonale, via dell'Economia 24/2, 35044 Montagnana (PD) Italy
info@fuoriserie.it
ph + 39 0429 800900 fax + 39 0429 800819 C.F. e P.IVA:05057460288 C.S. Euro 10.000,00 i.v. REA.PD-439718
cookies
ita
eng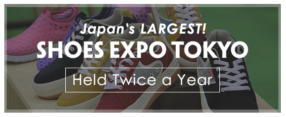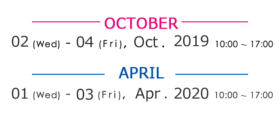 CHIP - NFC
Near Field Communication (NFC) enables
devices within a few centimeters of each
other to exchange information wirelessly.
Supported devices can use NFC scanning
to read data from electronic tags attached
to real-world objects.
Try and scan our products close to
"Fuoriserie" logo and enjoy your journey.

Visit our social profiles for regular tweets and post



MILAN 20 02 2020
OFFICIAL PRESENTATION
OF THE FUORISERIE
BRAND
FUORISERIE was born from the inspiration
and expertise of Michele Ruffin and
represents a new business context, open to
the participation of new partners and
collaborators. The efficiency generated by
the common synergy allows beauty,
creativity and technology to merge in the
creation of exclusive customized and
sustainable items, able to position
themselves on the market in an original and
winning way








IDEAS
Creativity and business are complementary.
Creativity can be the result of a single talent
or that of a supply chain in which everyone
makes their own contribution to give life to
the customer's desire: a unique object that
tells his dream.
ART
Art is any form of human activity as
evidence or exaltation of its inventive talent
and its expressive capacity. To be relevant
today, we must become tightrope walkers:
strong in their creative message, but open
to new audiences, dialogues, for example,
with the artistic scene of the new Japan.
Why Japan? There is an affinity with the
philosophy of Japanese life, with that wabi-
sabi that celebrates imperfect and ever-
changing beauty, with the desire to
translate that concept into fashion, that is,
the void between two structures (East and
West).
EXHIBITION
Capturing the spirit of the moment, and
anticipating the wishes of its customers, is a
challenge.
But it is the only way to be relevant today.
To be current is essential, to establish
contact with the public, equally so; being
able to do it without losing one's identity is
rare. On this Fuoriserie is focusing its
efforts: the operation carried out in Japan,
designed with the double aim of opening up
to an even wider audience and at the same
time reinforcing its creative message. This
operation arises from the observation of the
present. Fashion has been too long
exclusive, focused on a few. To be incisive
today we must be inclusive, talking to as
many people as possible.
MATERIALS
Fuoriserie travels the world in search of new
inspirations:
• the new sneakers: an approach that fits
halfway between street wear and haute
couture;
• the greatest invention of humanity is not
the wheel, but the bag. Used to gather
berries, roots, fruit and any other piece of life
you have reason to not want to abandon.
Uniqueness as a strength and creativity
contaminated by an engaging rhythmic
groove: if you widen your horizons, you'll
understand that there doesn't exist a single
perspective from which to observe life.